Sell Your Security & Fire Alarm Company
We guide you in the Right Direction. You can trust our experience selling security and fire alarm companies for over 32 years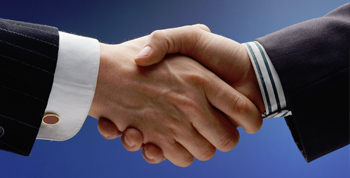 Learn more about us and how we can help you maximize the value of your security alarm business.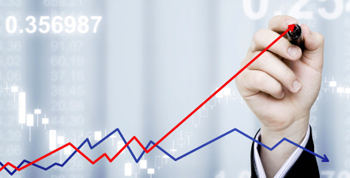 Top 7 Mistakes when Selling your Security Alarm Company
Learn more about what you can do to help you sell your security alarm business.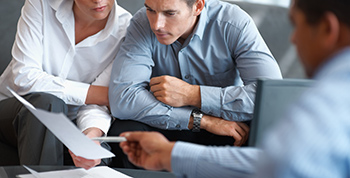 Whether you are selling your security alarm company or selling your security alarm accounts, there are a lot of variables to consider.
Need Help Selling of Your Security Alarm Company?
Selling your security and fire alarm company can be a complex undertaking, especially if you are a first-time seller. You are the best and brightest in this industry, and when you are ready to sell, you should expect your security company broker to be the best as well. Our firm's sole purpose is to position and market your company so you sell your security company efficiently and for a substantial profit. All the while providing absolute confidentiality, to obtain the highest possible price for your security and fire alarm business.
Like you, our brokers were previously founders and owners of large alarm companies before selling their businesses at a record-high rate. We want to show you how to do the same! Legacy's brokers know this industry inside and out. Our mission is to maximize your opportunities when you are ready to sell.
Most alarm company owners will only have the experience of selling their own company once, yet they are bargaining with corporations that are highly skilled in acquisition negotiations. Lack of experienced representation will cost you money! Our brokers know how to negotiate on your behalf to get the highest possible rate for your security business. Oftentimes the "multiple" or selling price is not the high water mark. The terms and conditions of the deal can considerably enhance or diminish the value of your overall agreement.
You want someone that will do more than just refer you to potential buyers. We evaluate and prequalify all prospective buyers to help you find a perfect fit for the future operator of your endeavor.
We know the importance of confidentiality not just during the marketing and sale of your business, but afterward as well. Unlike other brokers, Legacy will never advertise the completed sale of your company by name to generate future business for ourselves!
Legacy is unique because we have personally been in your position. Whether you are ready to sell now or want to plan your future exit strategy, we can help you capitalize on your greatest achievement.
Western US:
70 SW Century Dr. Suite 100-400 Bend, OR 97702
Eastern US:
6017 Pine Ridge Rd. Suite 383 Naples, FL 34116
"Jim and his team are true professionals! They walked us through every step from A to Z and my husband and I could not be more thankful. There is no one better at what they do than Legacy."
Susan W., Riverside, CA
"I have sold thousands of alarm systems but I have never sold an alarm company and it's a very different animal. I did not know what deferred revenue, attrition caps, seller indemnification, and true-ups were until I started this process with Legacy. Having a professional broker paid us back many times more than their small fee."
Kelly S., Tampa, FL
"I had a pretty large base of customers with solid RMR but no contracts. Others told me I had no value but Legacy Security said No Contracts, No Problem. What a great service they offer"   Ricardo E., Waco, TX
"No more round-the-clock calls from frantic customers and the "what if" fear of owning a company that deals with the protection of life and property. All I can say is Thank God I sold and retired. My life is finally mine again"
Stephen A., Everett. WA
"Having a broker that has been in the industry for 30 years and who used to own his own large alarm company made a world of difference. Other brokers come from the finance world and just wanted to piggy back on my life's work. I see why Jim named his company Legacy because he really found the right buyer who will carry on our "Legacy" indefinitely."
Milton R., Boston MA
"I wanted to raise money but not get out of the industry at this time. Legacy helped me sell a group of accounts at a great multiple and I still maintained ownership of my company and everything else. Couldn't be happier"
Mike P., Provo, UT
"In the same way ADT drastically reduced the installation dollars from our industry, Simpli-Safe and the DIY companies are going to do the same to the RMR dollars. That's why we decided to sell and cash in now. Legacy made that happen at a very high multiple."
Lorenzo & Charlotte, Scottsdale, AZ 
"I think Jim being a former owner with thousands of his own monitored accounts made him understand the unusual connection and concern we had with selling our company to just anyone. His honest and straightforward advice was refreshing and appreciated. He found us the best buyer at the best price. I could not give a higher recommendation than Legacy Security. Thanks to Jim and his team!"
Phil & Marilynn, Edina, MN
"My biggest concern by far was confidentiality. If my customers, employees or competitors got wind that I was thinking of selling, it could be devastating. Jim and his close knit team provided absolute discretion right down to the moment we closed and funded. Nothing was jeopardized and my wife and I are comfortably retired in Boca."
Saul & Sarah G., Millburn, NJ
Do I Have To Sell My Alarm Company To One Of The Big National Security Companies?
Not at all. You have a lot of choices right now. There are also many regional alarm businesses that are hoping to expand their market. Oftentimes these smaller players are family owned and will continue to provide your customers with that personalized touch. Among these choices are also investment groups who will acquire your accounts and may allow you to continue to operate as you do now. This option could even be designed so that your customers and employees are unaware of any changes. Legacy interacts with all of these organizations on a consistent basis and will help to clarify all of your options to determine the overall best arrangement for you.